The digitalization of the world of work and everyday life brings new technologies and challenges to your company / institution.
We support your digital transformation with words and deeds: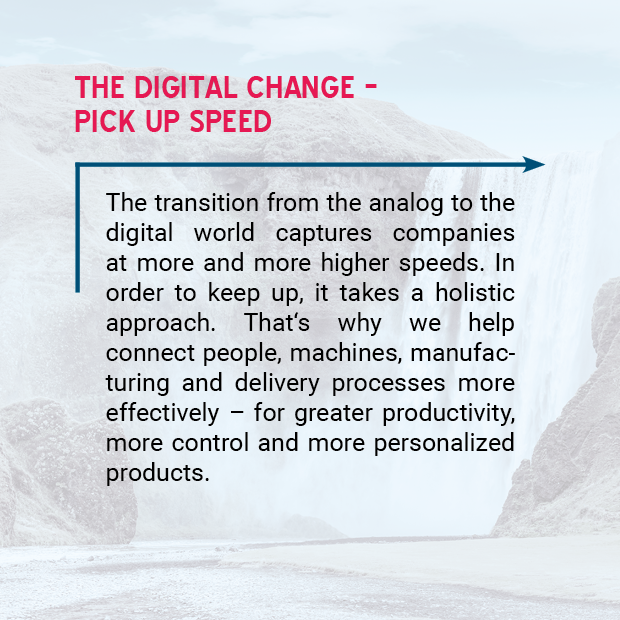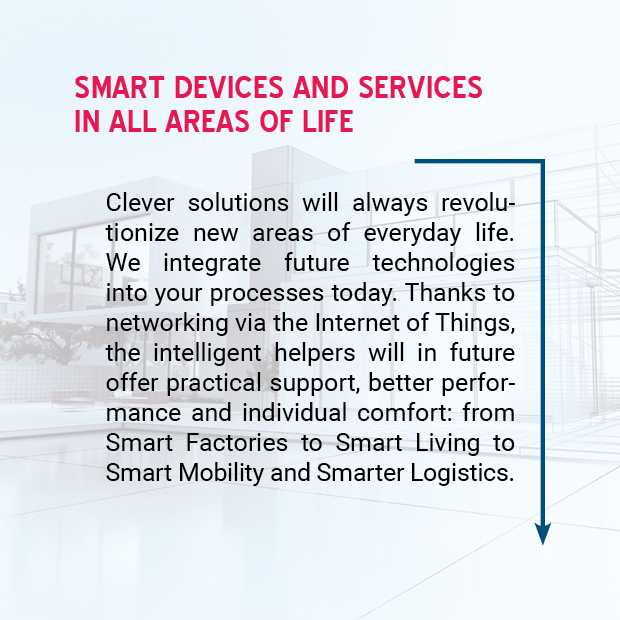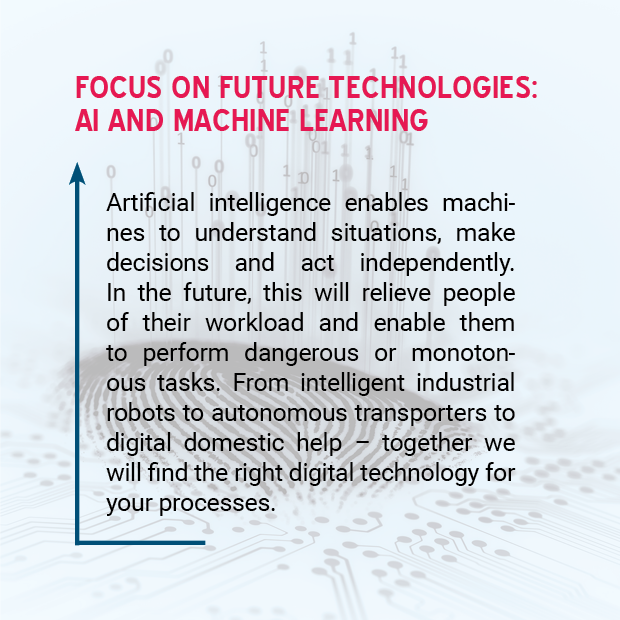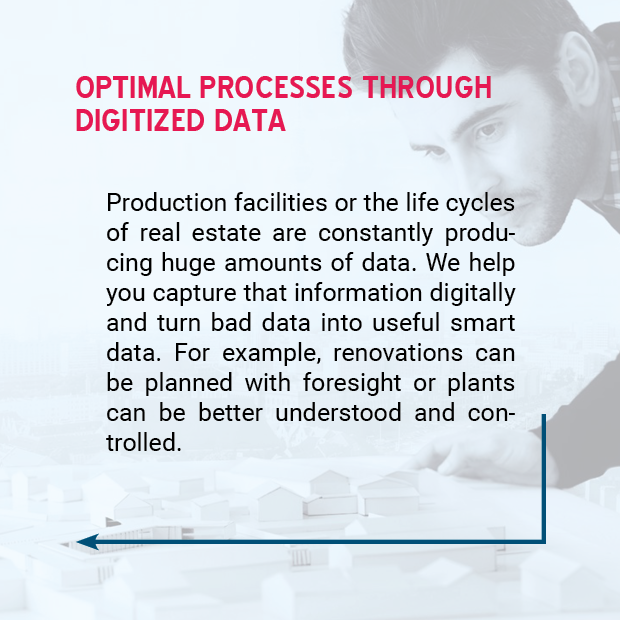 Technical innovation and digital transformation
With forward-looking solutions, we use data to create sustainable knowledge to assist you in your decisions. For years, Kessler Solutions has been investing in digital future technologies to help your management innovate. Rely on our experience in process analysis and optimization, in identifying potentials, in agile development and in change management.
Digital progress
Forms of Digital Progress include Industry 4.0, Cyber-physical systems (CPS) and the Internet of Things (IoT). They promote and influence each other.
4.0
Industry 4.0 is the networking of people, machines and products. The term stands for the use of information and communication technology in the production process. Individualized products despite mass production, as our digital service booklet will enable, are an example.
CPS
Cyber-physical systems ares clever networks of software and electronic as well as mechanical components. Thanks to CPS, z. For example, production processes themselves, warehouse management becomes automated or preventive maintenance (IPS) becomes possible.
IOT
The Internet of Things links analog with intelligent things. These smart objects can be controlled, managed, analyzed and automated via the IoT. A simple example is the digitization and processing via QR codes, it becomes more complicated with the monitoring of entire logistics chains.
Digital technologies
Digital technologies that are evolving with Digital Progress include, for example, Smart "X", Artificial Intelligence (AI), Virtual / Augmented Reality (VR / AR) and Big Data, as well as Robotics, Cloud Computing and Social Media.
Smart X
From the "self-thinking" factory (Smart Factory) to the technological household help (Smart Living), "smart" terms stand for numerous products and solutions. The integration of intelligent digital technologies in work and everyday processes has enormous potential.
KI/ AI
Artificial intelligence describes machines and programs that are able to learn independently and evolve themselves. As a digital technology, for example, AI is the basis for intelligent fault management or smart services in the housing industry.
VR/ AR
Virtual technology / Augmented (advanced) reality allows users to immerse themselves in virtual layers via tracking systems and optical-spatial methods, or supplement real images with additional information. With 3D simulations, virtual inspections in times of BIM are no longer a dream of the future.
Big Data
Big Data are large, complex and mostly unstructured data sets, which are analyzed and researched according to trends and patterns. Sustainable data and process digitization will provide you with valid information, such as monitoring of operating errors or for the preparation of traffic infrastructure plans.