Sustainability reporting with the ESG scoring tool
24. October 2023
The climate crisis is one of the biggest challenges of our time. In Germany, the operation of buildings accounts for around 35% of energy consumption and around 30% of CO₂ emissions. In order to achieve the climate targets, it is therefore essential to make building management more sustainable. With the Corporate Sustainability Reporting Directive (CSRD), the European Union has adopted a new directive on sustainability reporting. The directive is intended to increase the transparency and comparability of sustainability reports and facilitate compliance with ESG reporting obligations.
Support for reporting obligations through the ESG scoring tool from Keßler Solutions
The ESG scoring tool from Keßler Solutions is an innovative solution that helps companies and institutions to fulfil their ESG reporting obligations in an efficient and process-oriented manner and to make their building management more sustainable. The tool combines a variety of functions in a single platform, including
Data collection
The ESG scoring tool collects data from various sources, such as CAFM, IoT platforms, maintenance systems, ERP/HR solutions and BIM. This data is processed automatically and in a structured manner to provide a comprehensive and transparent view of the property portfolio.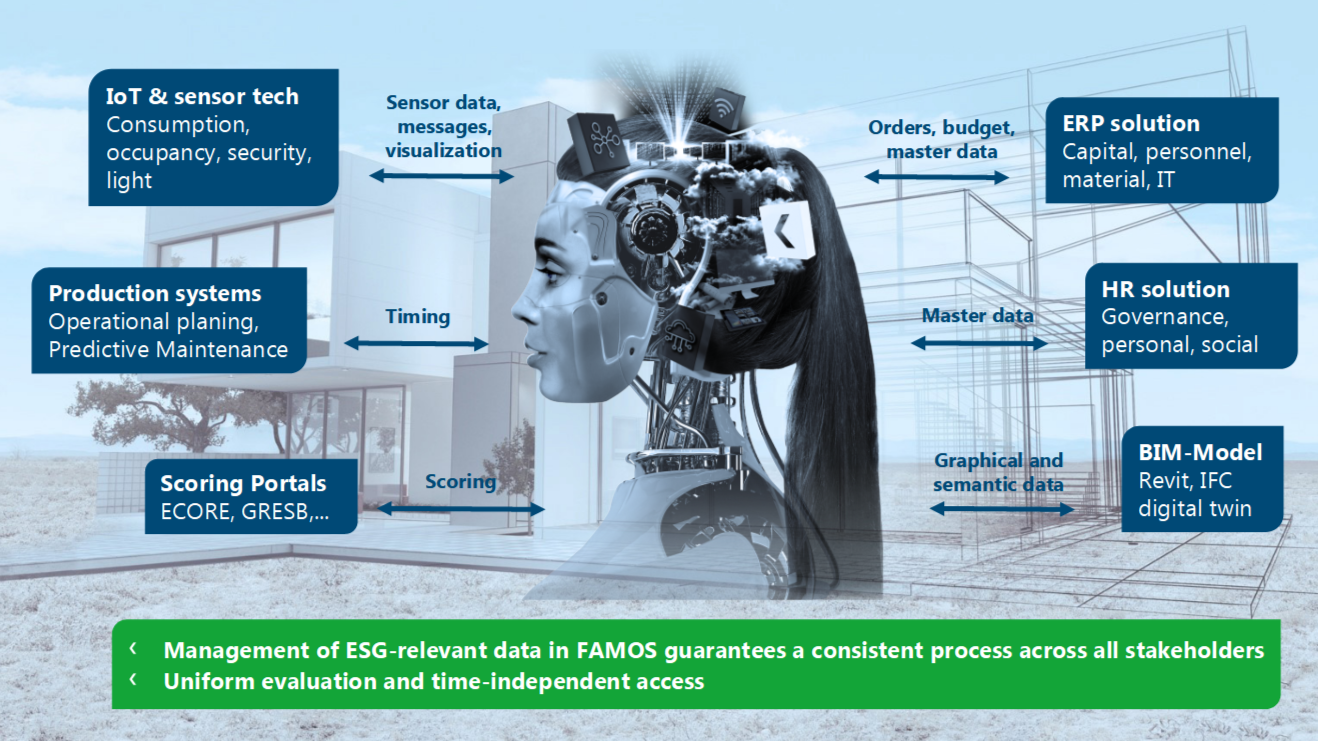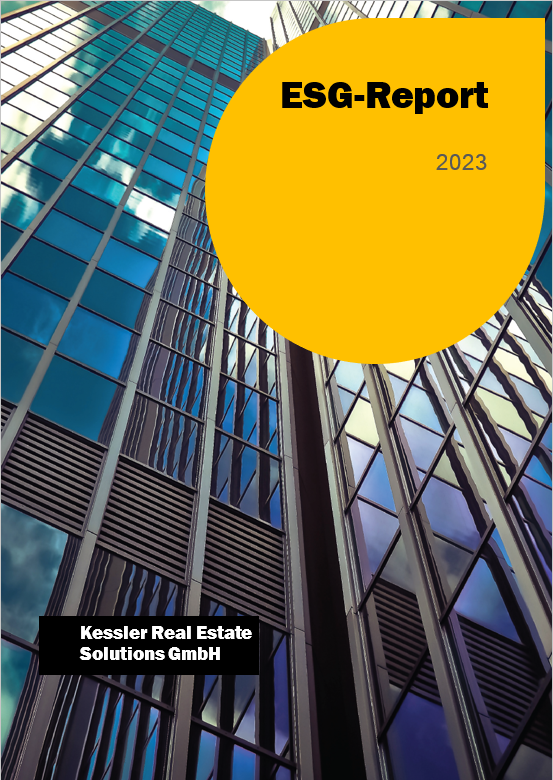 Reporting with transparency
The condition of the property portfolio can be queried with regard to ESG criteria and presented using a scoring value. The individual holdings within a portfolio can thus be compared and priorities, e.g. for modernisation, can be set strategically. The ESG scoring tool supports the creation of standardised ESG reports in various formats that meet the requirements of different stakeholders. In future, reports in accordance with ESRS, the Global Reporting Initiative (GRI) or the German Sustainability Code (DNK) will be integrated.
Strategic action planning and controlling
Reduction targets and measures to adapt business models in line with climate protection: the ESG scoring tool helps companies to assess their buildings and recognise how well they meet their climate targets and ESG criteria. Thanks to an informative data basis, optimisation potential can be quickly identified and measures to increase the sustainability of your building management can be developed and implemented. The digital twin can be used to simulate the implementation of measures.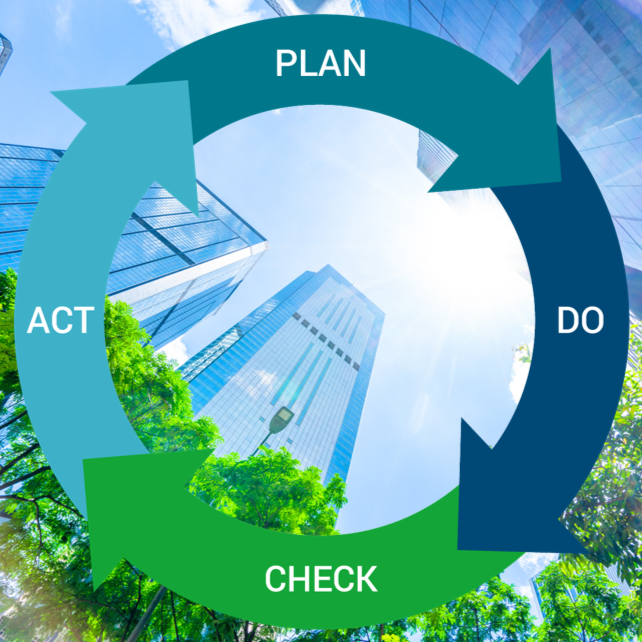 With regard to all five environmental objectives of the Taxonomy Regulation, the ESG tool provides references and opportunities, e.g. strategies for climate protection measures (e.g. integration of renewable energies), comparison of adaptation strategies to climate change through simulations in the BIM model, recording of water usage patterns through data analysis with subsequent consumption optimisation, BIM-supported material monitoring for a sustainable circular economy and recognisability and thus avoidability of environmental pollution.
Further functions of the ESG scoring tool
The tool is scalable and can be customised to the individual requirements of companies of any size. The quality and reliability of the data are guaranteed by the tool.
Time-independent valuation for the individual property, entire asset classes, free bundles of properties and real estate or for the entire portfolio
Valuation according to ECORE and GRESB methods, among others
Simulation of the valuation
Benchmark between the individual properties
Interface for data exchange, e.g. to the ECORE and GRESB portals
Control of the current data quality
Documentation and evaluation of official assessments
Mobile data collection with the Asset Collection web app
Find out more about sustainability at Keßler Solutions:
Integration of the "Occupational health and safety" portfolio into the sustainability department.
Expansion of consulting and services to include services for the fulfilment of CSRD obligations.
Broad portfolio in energy & environmental management from Keßler Solutions and partners, e.g. energy audit.
Currently only available in German
Sustainability and compensation at Keßler Solutions – review & outlook and a tree for every day.
Sustainability through data in BIM – Evaluation of the trade fair presence at BIM world MUNICH 2022.
To the Web Event "Sustainable management in FM through CAFM and DL" on our YouTube channel (direct link):
Interview with "Wirtschaft Online" "Weil wir weiter denken" on energy audits and other topics.
Specialist article Sustainable energy management in homes & businesses on 4builders. (24.11.22)
Whitepaper Implementation of ESG measures with CAFM solutions for free download.
Your contacts from the sustainability team: