Wi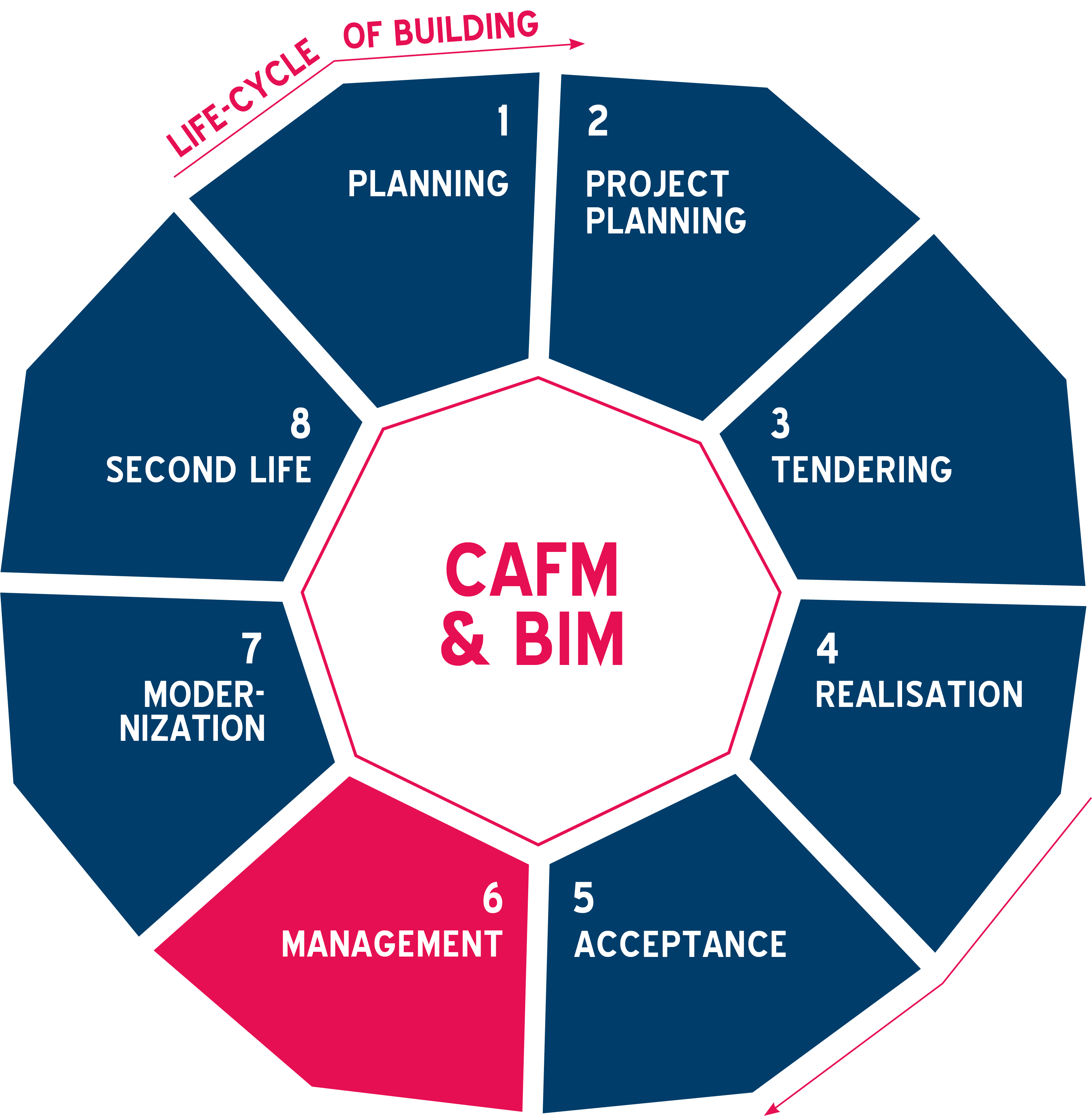 th solutions in this area, such as the BIMflow, the Keßler Group would like to help you digitally combine all relevant data from planning, projecting, construction, operation, modernization and demolition of a building in a transparent, cross-departmental model.
FAMOS – YOUR KEY TO BIM
Our CAFM software FAMOS is THE tool for the demanding BIM use in the management of your investment. Based on your individual needs, the CAFM platform brings together all phases of a building's life, all its assets and resources, as well as the interests of participating trades and stakeholders. Practical, efficient and modern, you can continuously adapt and further develop the BIM model, the attributes and the process. The modular and even mobile solution offers interfaces to visualization tools like AutoCAD and Revit®.
Managing director André Keßler is convinced that BIM is a future topic in facility management.
"At the Future Lab 2017, we showed how a modern connection to Revit® functions as a market-leading authoring tool. Elaborate interfaces for data exchange can thus be avoided. The most sensible step is, of course, a central digital building model, which is already created in the planning."
The FAMOS module BIMflow has been included in the standard version since version 4.4.
Further information about BIM at Keßler Solutions
Learn more in the article about CAFM as the central link between BIM and FM processes for BIM-compliant management.
Read the article abiut The future of digital transformation of residential buildings – From BIM-compliant planning to smart living.
Check the flyer What is BIM? … And how to help make your facility management optimize from our downloadcenter.
THE FUTURE AT A GLANCE – CHANCE THROUGH CONVERSION
Growing demands on all players in the market make the BIM method imperative in the context of digitization in order to remain competitive. A real estate lifecycle of around 30 to 70 years requires flexible, modular and scalable solutions. The Keßler Group has set itself the goal of advancing BIM and its integration in FM and especially in CAFM for you and your company.
BIM is like a living process towards visualization, holisticness, sustainability and the mobile handling of mass data. In order to promote the topic in the best possible way, we work together with associations, working groups and industry partners to define a standard and an open data exchange between the various system landscapes.
Building Information Modeling and its added value for CAFM
Increase of information quality and optimization of information management
Uniform basis for data from the various project phases
Reduction of time and effort, also in terms of commercial income statement
Development of long-term forecasts already at construction
Optimization of preventive maintenance measures
Optimized management of model versions and corporate standards
Fast and accurate analysis of building conditions and object properties
Consistent warranty management between phases
Integration of modern working worlds and room concepts (into the virtual environment of the floor plan), e.g. by means of BIMflow
Better planning of future construction projects, maintenance or modernization
Improved visualization and documentation
Simulation of change measures and aging scenarios
Assess potential risks and anticipate the development of accident plans
Minimization of planning and construction errors through digital prototyping
Risk reduction method through Digital LifeCycle from pre-project phase
Reduction of information loss
Direct connection to all relevant stakeholders